The Story So Far
On 19 August 1925, you stood on the cinder cone of the volcano on Gray Dragon Island and performed the ritual to create the Eye of Light and Darkness translated from the Seven Cryptical Books of Hsan. You hope that this has prevented Sir Aubrey Penhew's plan to tear open the sky and will at least hinder the Opening of the Great Gate which will usher in a new age of darkness under the terrible rule of Nyarlathotep and the Great Old Ones.
You now know that there are three corners of the Great Gate: one on Gray Dragon Island, one in Australia and one in Kenya. You decided that your next destination should be Australia. After wrapping up your business in Shanghai, you once again boarded the Dark Mistress and followed the coast, island-hopping towards Australia. You reach Australia's north coast on 20 September 1925.
You also know the date when the Stars Will Be Right, when the Great Plan of the cults of Nyarlathotep will come to its fullness and the Great Gate will be opened : the night of the New Moon on 14 January 1926. The clock is ticking.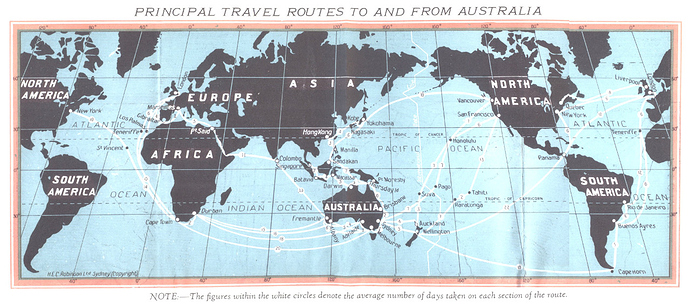 Australia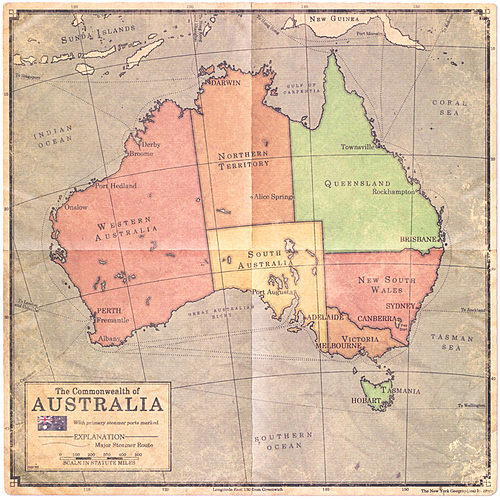 Although you know that a corner of the Great Gate is located in Australia, you have no idea where in this vast continent it may be hidden. But there are several leads from your previous adventures :
At Miskatonic University in Massachusetts, you met with a Professor of Anthropology, Dr. Anthony Cowles. Prof. Cowles is originally from Sydney. He was able to give you an exposition on the Cult of the Sand Bat.
During his presentation, Prof. Cowles showed you some photographic plates with pictures of strange stone monoliths in the Australian desert.
The basement storeroom in the Penhew Foundation in London had crates labelled Randolph Shipping Company, Port Darwin, Northern Territory, Dominion of Australia. You found more crates from Randolph Shipping at Henson Manufacturing in Derby.
There might be some more clues among the papers you have discovered so far, but I'll not do all the investigation for you…