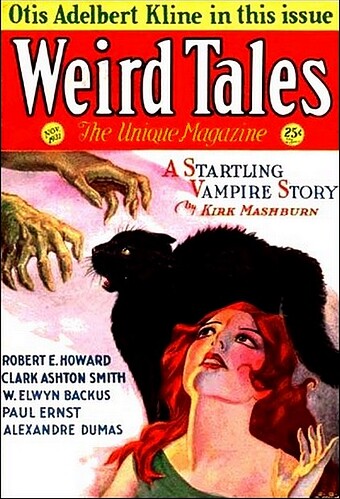 This week's Call of Cthulhu game was based on Robert E. Howard's short story, The Black Stone, originally published in Weird Tales in November 1931. That issue was a treat for amateurs of the Cthulhu Mythos—it also contained the Tale of Satampra Zeiros by Clark Ashton Smith, another member of H.P. Lovecraft's inner circle.
A scan of the original magazine is available on The Internet Archive and the full text of The Black Stone is on Project Gutenberg.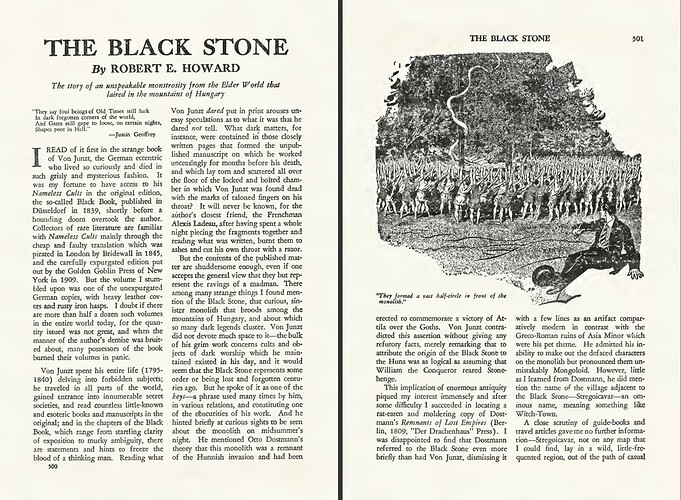 I had the audacity to make a few changes to Howard's original story for the game scenario. The mad poet Justin Geoffrey was an Englishman (not an American), who had died in 1921 in Bedlam. After combing through his medical records and searching esoteric books in the libraries of London, the investigators took the Orient Express across Europe, to find out what horrors he had witnessed that had driven him to insanity.
Upon reaching Stregoicavar, the subsequent events unfolded in a similar way to Howard's tale.